Buying Help
We understand online auctions can be complicated, Bidnet Auctions are here to make everything simple and hassle free.
Please read and understand our full terms and conditions before registering to bid.
Click for our full T&C's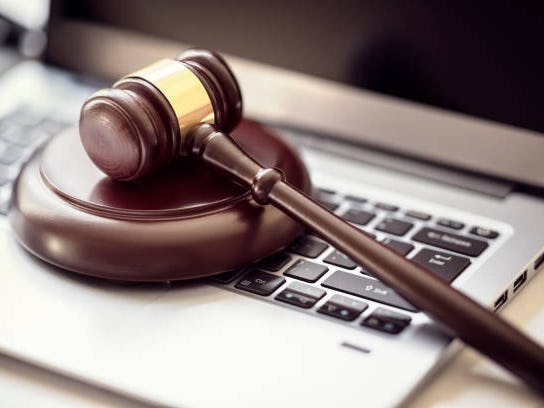 Questions?
We've got you covered with our FAQ's section below.
How Do I Register And Begin Bidding?

It could not be easier! Firstly, log in or create a Bidnet Auctions account.

Once you've done this, head to the auction or item that you're interested in and click 'Register For This Sale'. Fill out the required information, read and acknowledge our terms and conditions then click 'Register' to submit your request for approval.

Please note: All registrations are checked manually during office opening hours only. Please complete registrations in advance of an auction ending to avoid disappointment. We require a minimum deposit of £1000 (purchase value dependant) which is refundable in the event no purchase is made or, full payment for purchased lots is made by Bank transfer.

There may be some cases in which we may need some further information.
How Do I Activate My Account?

Activating your account is simple. An activation link via email will be sent to you, all you have to do is click on the link confirming and opening your account.

Occasionally, our automated emails can be mistaken for "junk", with this being a possibility please ensure that you check your junk folder.

If you have any issues activating your account, please email our offices.

Please note: During auction times there may be a delay in response, it is recommended accounts are setup in advance of items ending to avoid disappointment.
How do I enter on Auction day?

Once auction day arrives, sign in to your account and click 'Bid now!' next to the auction on the auction calendar. ' Once you've entered the auction, you can join another auction. Agree to the terms and conditions of bidding, then get ready to bid!
What do I do If I've forgotten my username or password?

Don't panic! We've got you covered for all account related questions or concerns over on our "accounts help" section: Click here
How do I follow the bidding?

Keep track of everything on your device! You will see the current highest bid and asking bid on your screen. When you place a bid, you are bidding at the ask price. These numbers are updated in real time, so you can follow the auction as closely as someone bidding physically on-site.
I'd like to view some equipment in an auction, how do I do it?

Viewing days and times vary and are dependent on the auction. Please see the "sale information" section of the particular sale for more information. For viewings that are by appointment only, please register for the sale and subsequently email auctions@bidnetauctions.com to arrange a viewing date and time.

You may be required to wear safety equipment on-site, please ensure that you comply before setting off. You will find all relevant information under the "sale information" tab.
How do I place a bid?

If you would like to place a bid at the current ask price, click 'Bid Here.' The message "Bid Accepted – You're On" will appear. Your bid will be immediately relayed to the auctioneer, and your bid button will be deactivated so you don't accidentally bid against yourself. If someone outbids you, the message "Outbid – Bid Again" will appear.
I can't find what I'm looking for?

By creating a Bidnet Auctions account, you can opt-in to receive email notifications about upcoming auctions containing the items you are looking for. Alternatively you can contact us and speak to an experienced member on our sales team who can source machinery of any make and model on your behalf.
I'm interested in a specific item, can you help?

We certainly can! If you know exactly what you're looking for, use our 'Search Auctions' feature to browse thousands of items in various auctions around the world.
What condition is the item?

Bidnet Auctions act as an agent for the vendors therefore, we cannot comment on the condition of any of the items listed on the site.

In preparation, we strongly suggest that you arrange to view any lots of interest or, have your appointed expert do so on your behalf.

All items are 'sold as seen' and come with no warranty; therefore, you should ensure that you are happy before placing any legally binding bids.

For more information, please see our Terms and Conditions.
What is PriorityBid?

Many items start accepting PriorityBid up to 5 days before the live auction starts. Place an online PriorityBid for how much you're willing to pay, we will bid the lowest amount required for you to win during the live auction. Your bid will be kept secret, the system will only raise your bid if someone outbids you. Be sure to get involved with PriorityBid early, in the case of a tie, the first bid placed wins!
Checking the lot number or choice group

Items are sold in order by lot number. Similar items are sometimes sold as a choice group (the first lot in the group will be displayed in the main picture area). The highest bidder on a choice group chooses one or more lots at the winning bid price. Any remaining lots in the choice group are offered to the runner-up bidder at the same price, and then to the other bidders. If any items remain unsold, the auctioneer will start the bidding again for those remaining units.
Activating the bid button

The next lot being sold will appear next to a check box in the lot selection area on the right of the screen. If a choice group is being offered, multiple lots will be listed.

If you want to place a bid on an item listed, select the check box to activate your bid button. If you're bidding on a choice group, select the check box next to your first choice.

Please note: Only select one lot, even if you want to buy more than one item in the group.
What is the spending limit? Will it affect how much I can bid?

No, a spending limit is a security measure allowing us to detect unusual activity on your account. You can bid under or over the amount entered, and it will not restrict your bidding in any way.
I have accidentally placed a bid on the wrong item. Is there anything I can do?

We understand this can be frustrating, unfortunately there is nothing that can be done. All bids are binding and cannot be cancelled.

To aid you in avoiding this mistake happening we provide a confirmation command after each bid you place.

Please note: Extra care should be taken when bidding, each bid you place is legally binding therefore, we advise to double-check any amounts before confirming your bid.
What is overtime bidding?

Overtime bidding occurs if there is a bid placed on an item in the final minutes of the sale (time frame varies between auctions). When a bid is placed in the closing of the sale the end time will subsequently extend by a further time period. Further bids will not extend the end time unless once again placed in the final few minutes.

Please note: The time frames of auction time extension vary between auctions.
Can I bid at the last second?

It is not possible to "steal" a lot by leaving your bidding to the last few seconds.

A bid in the last seconds of the auction will cause a short time extension to be added to the closing time, this time varies per auction however as a guide, this typically prolongs the auction by a further 2 minutes.

Bid as early as you can. Where appropriate, use the auto bid function that will bid on your behalf against others. If you will not be online in the last few minutes of your interested lots or, in the event you are bidding on multiple lots the auto bid function will be a useful tool for you to use.

You also run the risk of your internet connection being interrupted, slow or system delays and not actually having your bid registering before the item times out and you will lose out.

We recommend that you bid early and sensibly.
Why does Bidnet use overtime bidding?

Our bidding software attempts to re-create the experience of a live auction room. With a fixed cut off time, the item is sold to the bidder who clicks the bid button last whereas, with overtime bidding the item is sold to the bidder who is willing to pay the highest amount.

Please note: This system is not like eBay end time, this is to make it fair to all bidders involved.
When is the lot sold?

Bidding continues until no more bids are placed. Depending on the auction the Lot will either be sold, or the bids will be put to the Vendor for their approval. You will be informed via your Invoice if the vendors have accepted your bid.  

Please note: Any bid placed is binding, please ensure to read and understand the Bidnet auction terms and conditions.
How do I know if I've been successful?

After the auction you will receive an invoice by email. When your invoice is paid in full, you can collect your purchases.
I've won items, what happens now?

Congratulations! Buyers will be notified by an emailed invoice if their bid has been successful.

Please note: Ensure to check your junk box for any emails sent from our company.

For information on delivery / collections please visit our "Collection / Transport & Delivery" help section: Click here
Can't find the answer?
Let us help you, please be sure before getting in touch you have consulted our buyer FAQ's above as well as our full T&C's.